Benvenuti a Pitti 
A tribute to the famous Palazzo Pitti in Florence, a traditional trattoria full of the Italian way of life, an unforgettable evening dedicated to Mediterranean pleasure - Pitti combines culinary and art into a sensual experience. Come along on a journey to the creative heart of Italy, where fresh, delicious small dishes and outstanding wines are enjoyed and shared together, in a unique atmosphere of arte and amore.
Questo è Pitti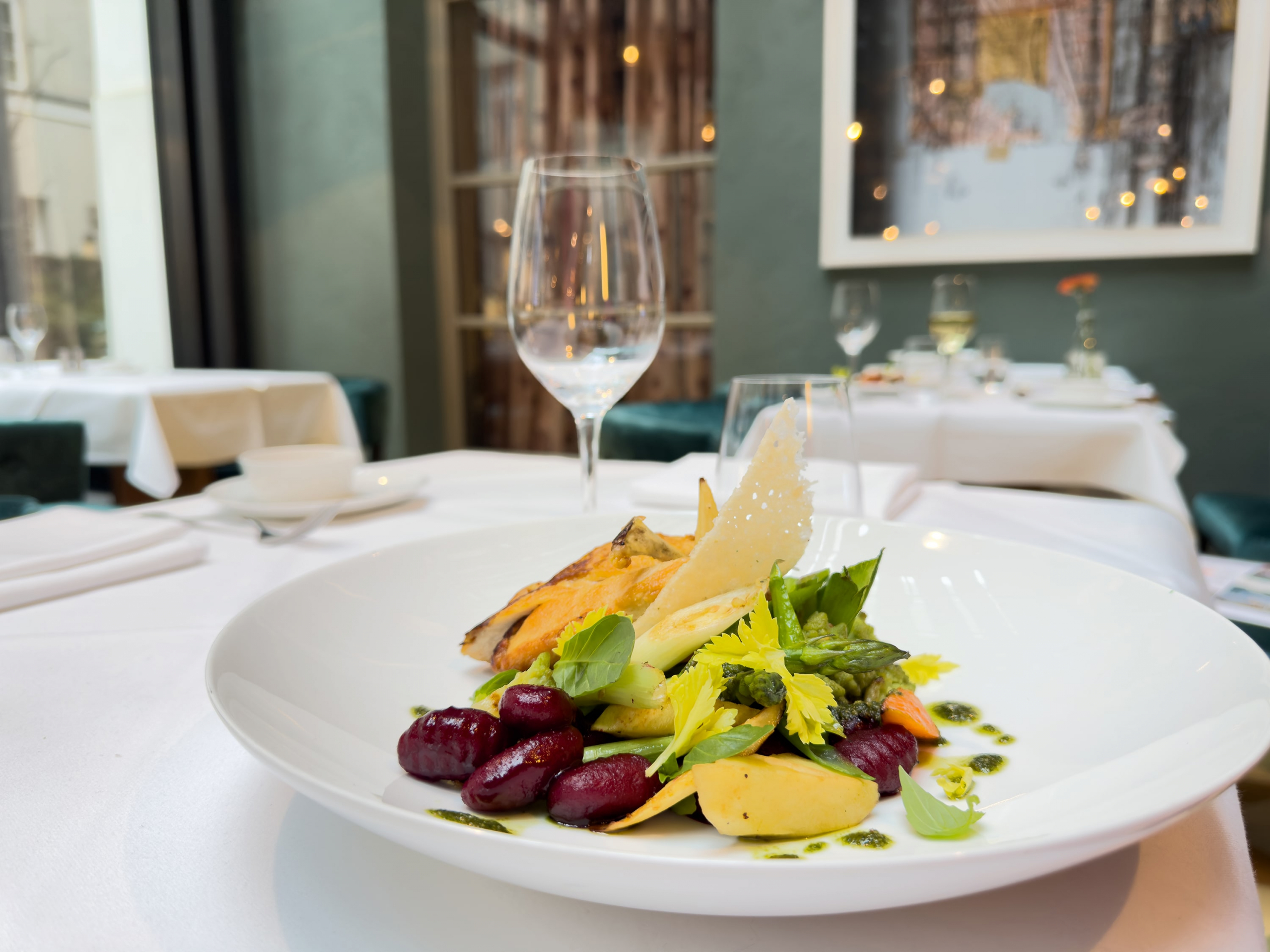 Specials
Salmone marinato a casa
Home pickled salmon | Roasted cauliflower | Sesame seeds
Pasta Carbonara a la Pitti
Pancetta | Arugula
Entrecôte Fregola Siciliana
Crostatina al teramisù fatta in casa
Homemade Tiramisu Tartlet | Mascarpone | Plums
Love for pitti Cucina Italiana
"
Summer evenings at Pitti
The terrace in front of the Andreas Quartier is a pleasant place to sit on a hot summer evening. We had a lovely evening with friendly and attentive service.
- Anja K.
"
Great atmosphere
Very friendly service and nice ambience. The food was also perfect. We will be happy to come again. PS: our dogs were kindly accepted.
- Martin E.
"
New home base
I have never had such an honest and Italian meal as I did there. I went there with my colleagues and we found a new place to go!
- Marcel G.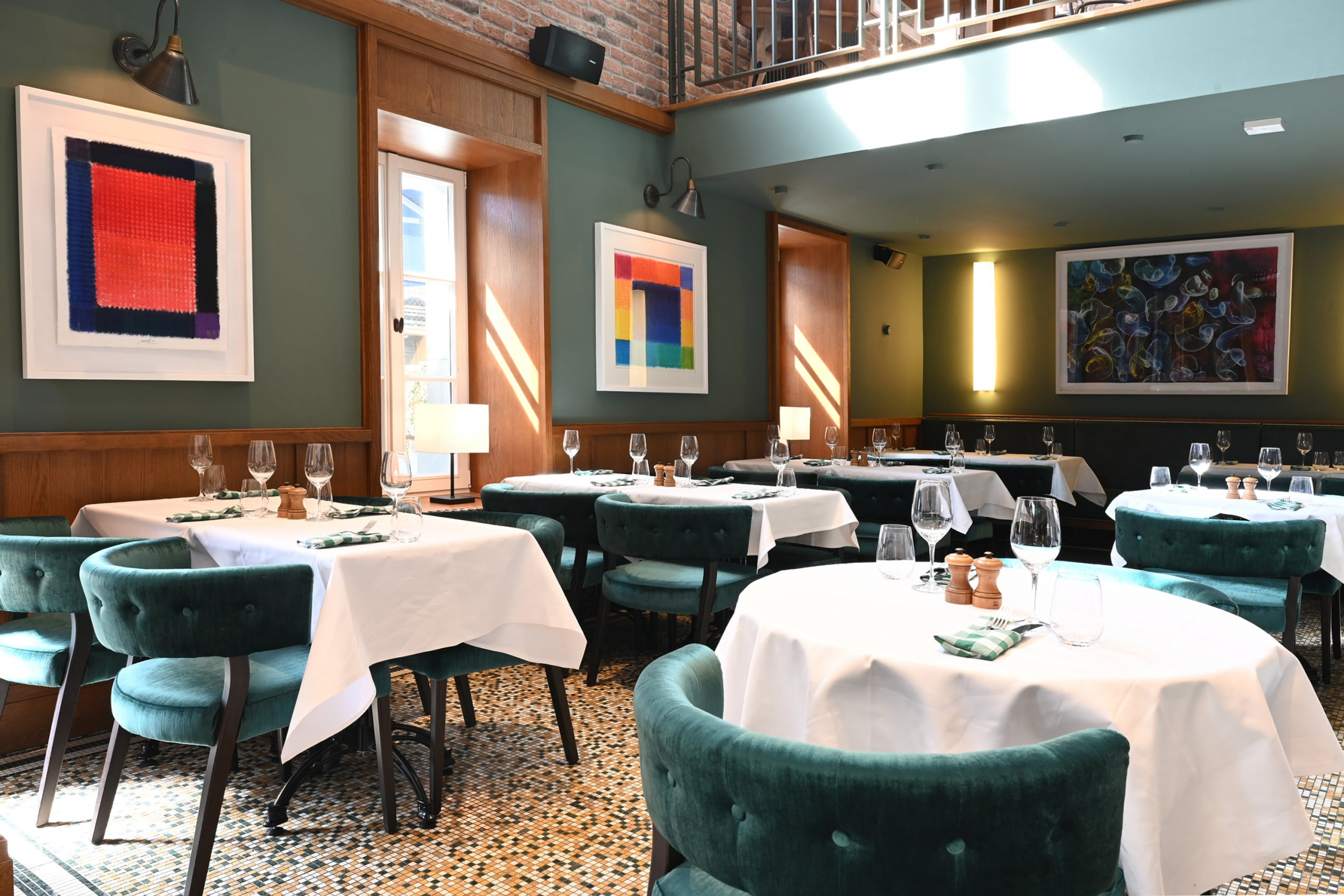 The original artworks by Heinz Mack, Stefan Sczesny, Guenther Uecker and Stephan Kaluza give the restaurant a special exhibition-like setting.
The green walls and the nature drawing by Stephan Kaluza in the winter garden are reminiscent of the famous Boboli Garden of the de Medici family in Florence next to the Palazzo Pitti.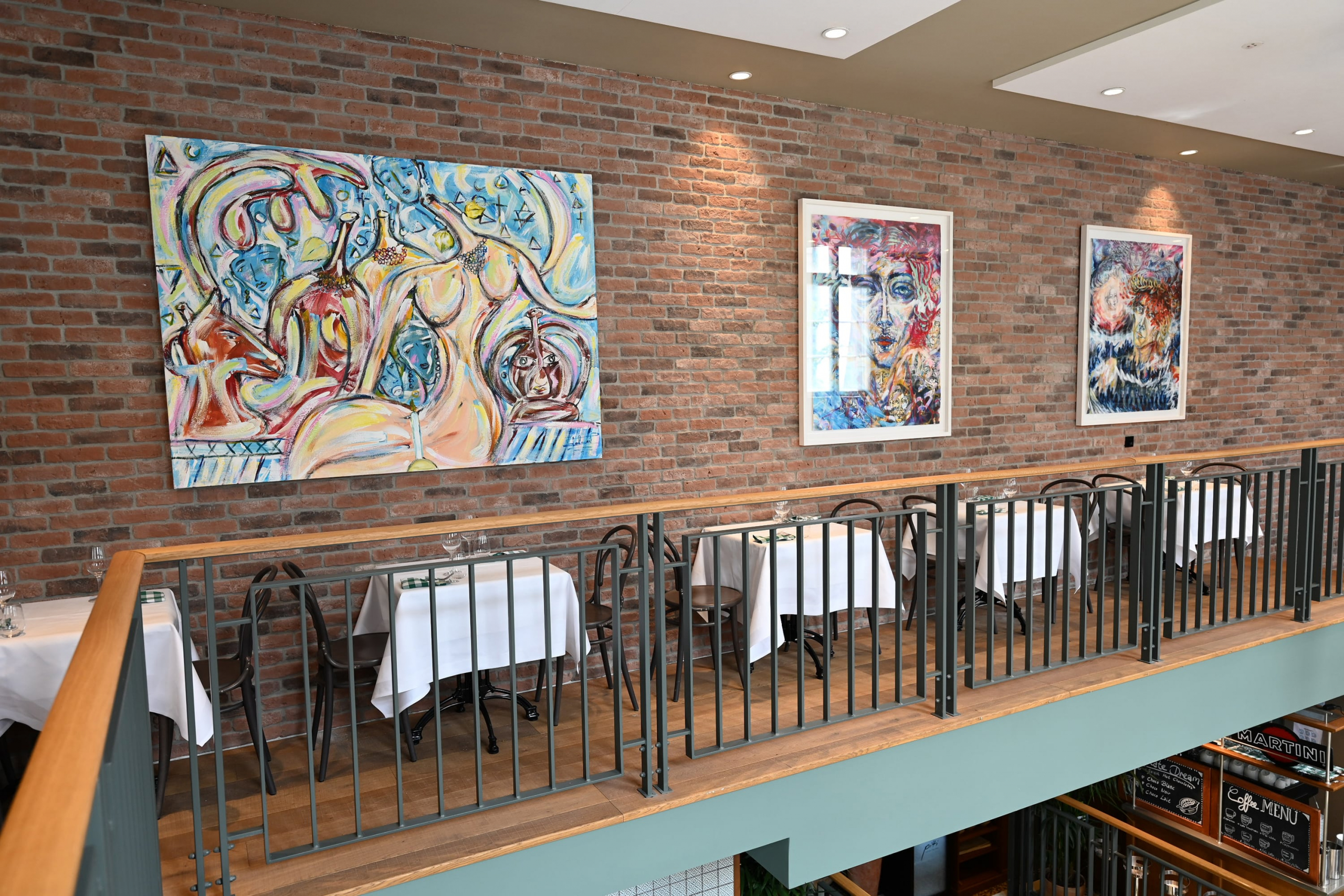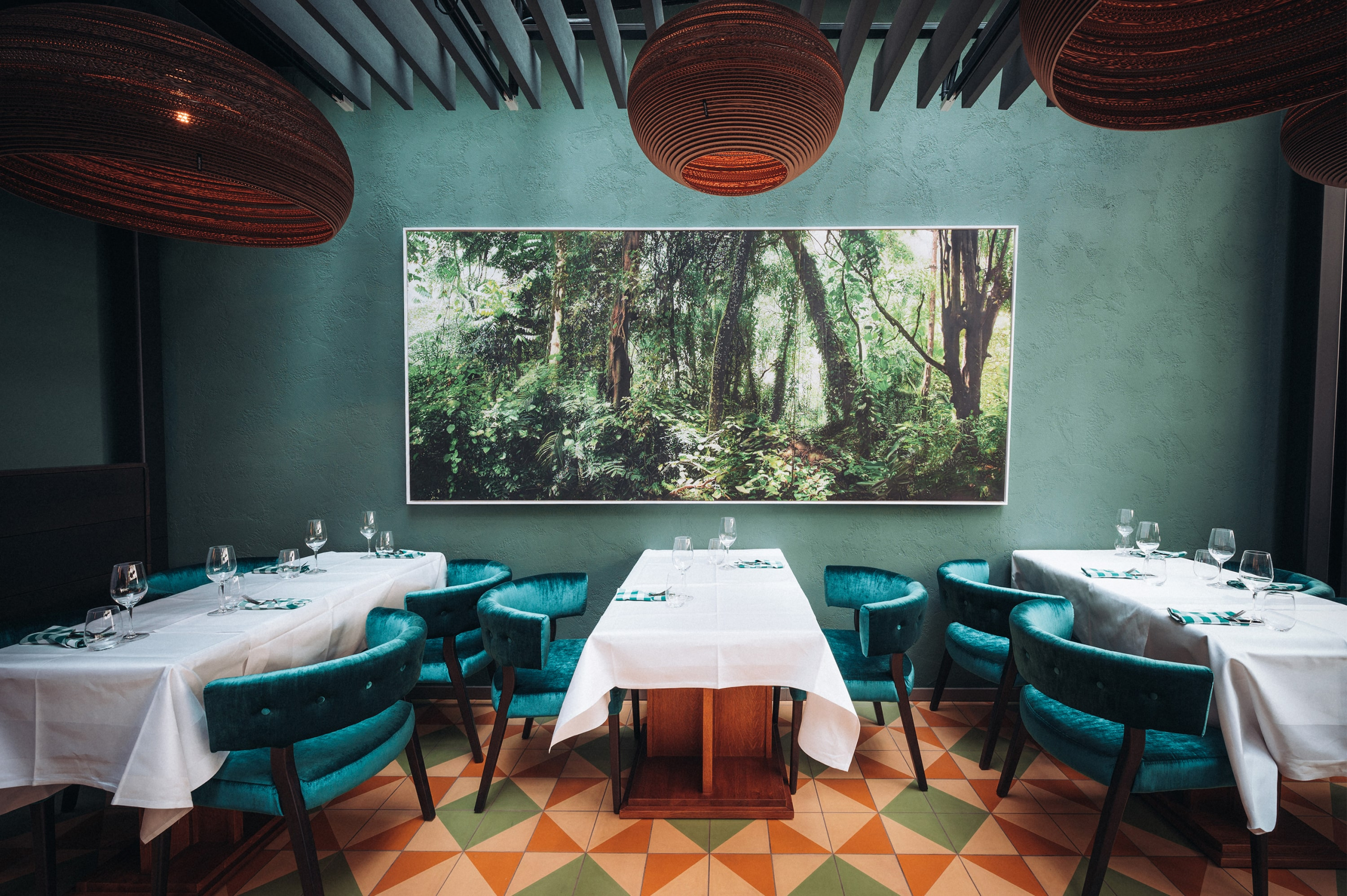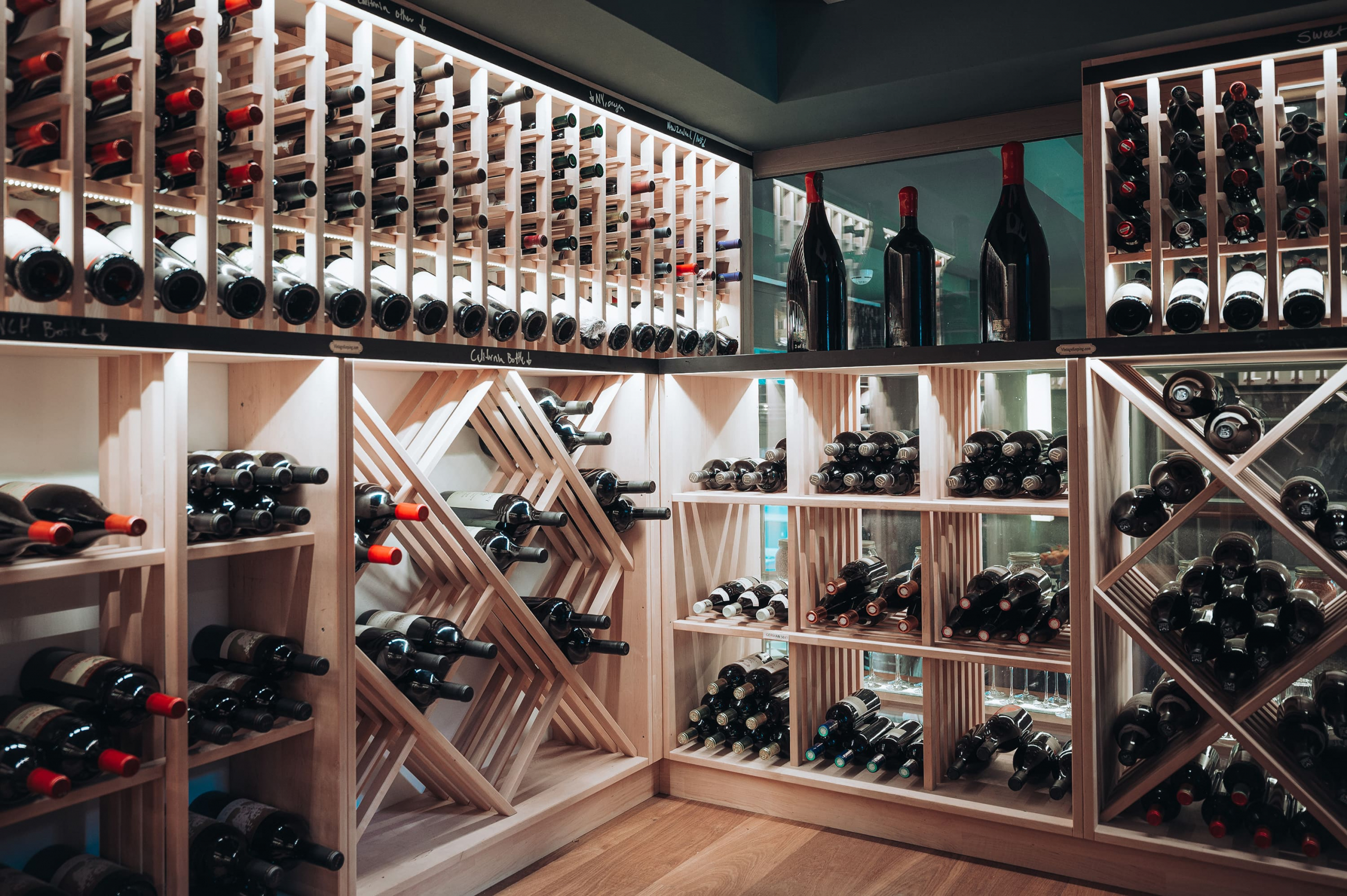 Anna Maria Luisa De Medici, wife of the Elector Jan Wellem, not only taught her husband to love art and music, but also to love Italian culinary delights.
The Pitti Bar, which is integrated into the restaurant, offers a selection of open Italian wines as well as modern Italian-inspired aperitifs such as the "Negroni Spagliato". Ciao, ci vediamo lì